We create kitchen living spaces that are inspired by and celebrate the individuality of our clients. Our designs are also influenced heavily by the latest innovations, designs, concepts, appliances, products and materials we see on our visits to our European suppliers and at the global design fairs. 
Including these trends and new launches in our designs ensures we continue to create beautiful kitchens that not only exceed our clients' desires, but are high quality, timeless and functional.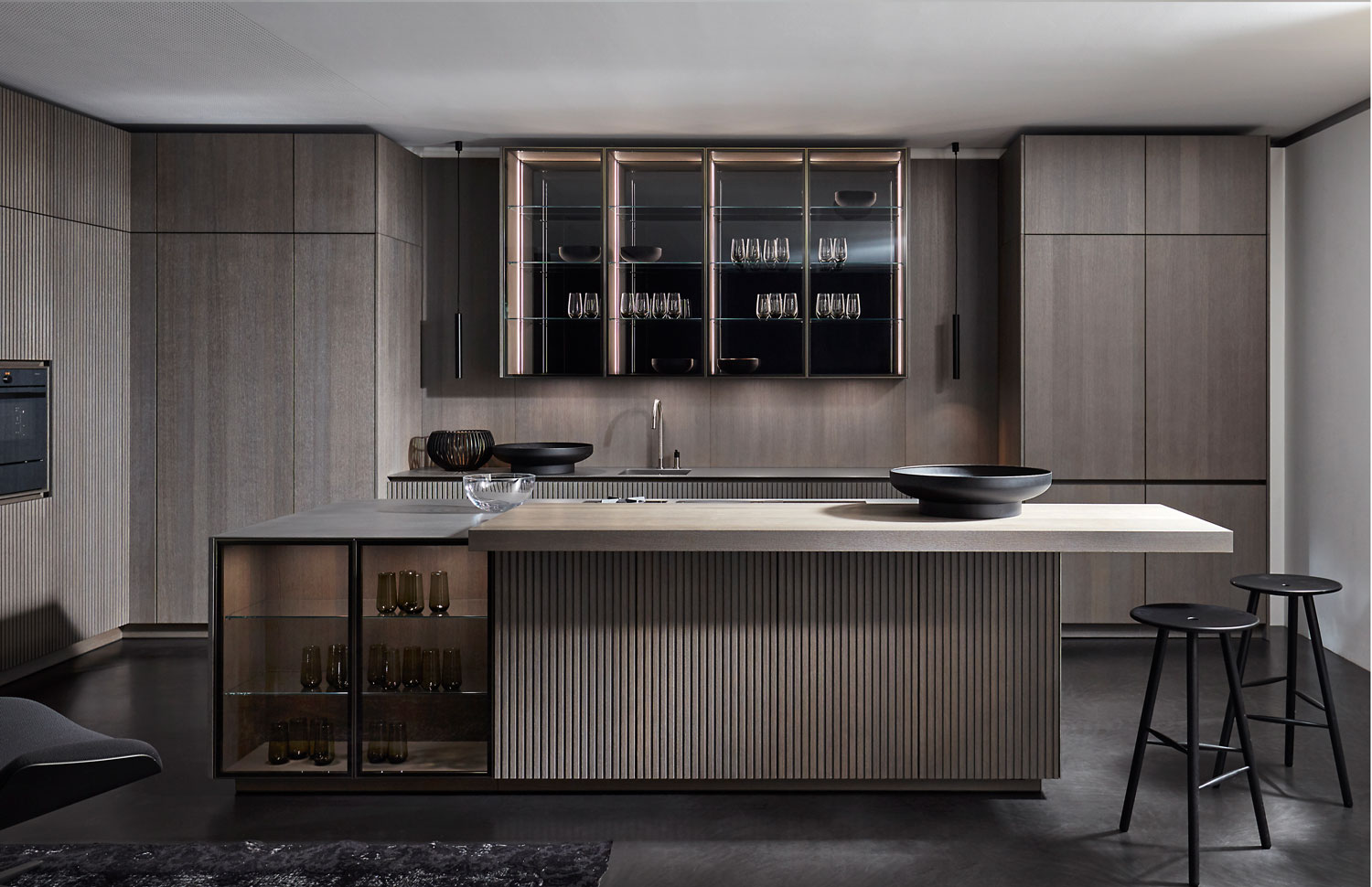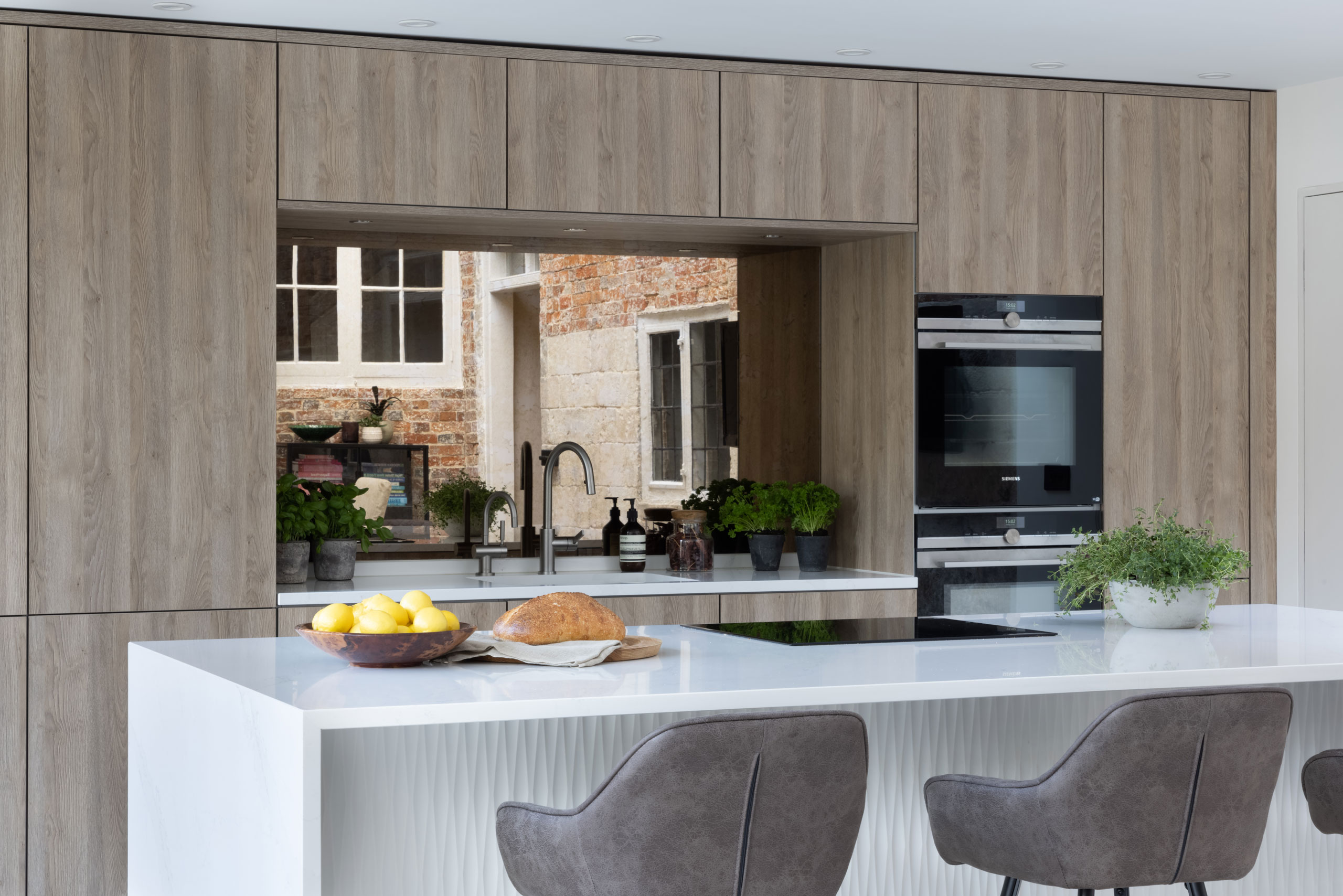 Warm, natural and timeless finishes
Enhancing the feeling of peace and harmony 
Natural materials enhance a kitchen space through their warmth, and create definition and interest in a room. For example, contrasting and layering natural wood materials such as oak, walnut and soft maple with exposed brickwork brings out the beauty of both the wood and the original features of a space.
The use of natural materials and complementary colour palettes also ensures that a scheme will evolve around future trends, so it remains a timeless design.
open plan with clever zoning
'Connectivity' remains a strong theme as families want to increase bonds and communication with each other, but at the same time connect with their surrounding environment to create more harmonious spaces.
Creating clever internal zoning within the kitchen living space enables the right amount of separation, mixed with the right amount of togetherness.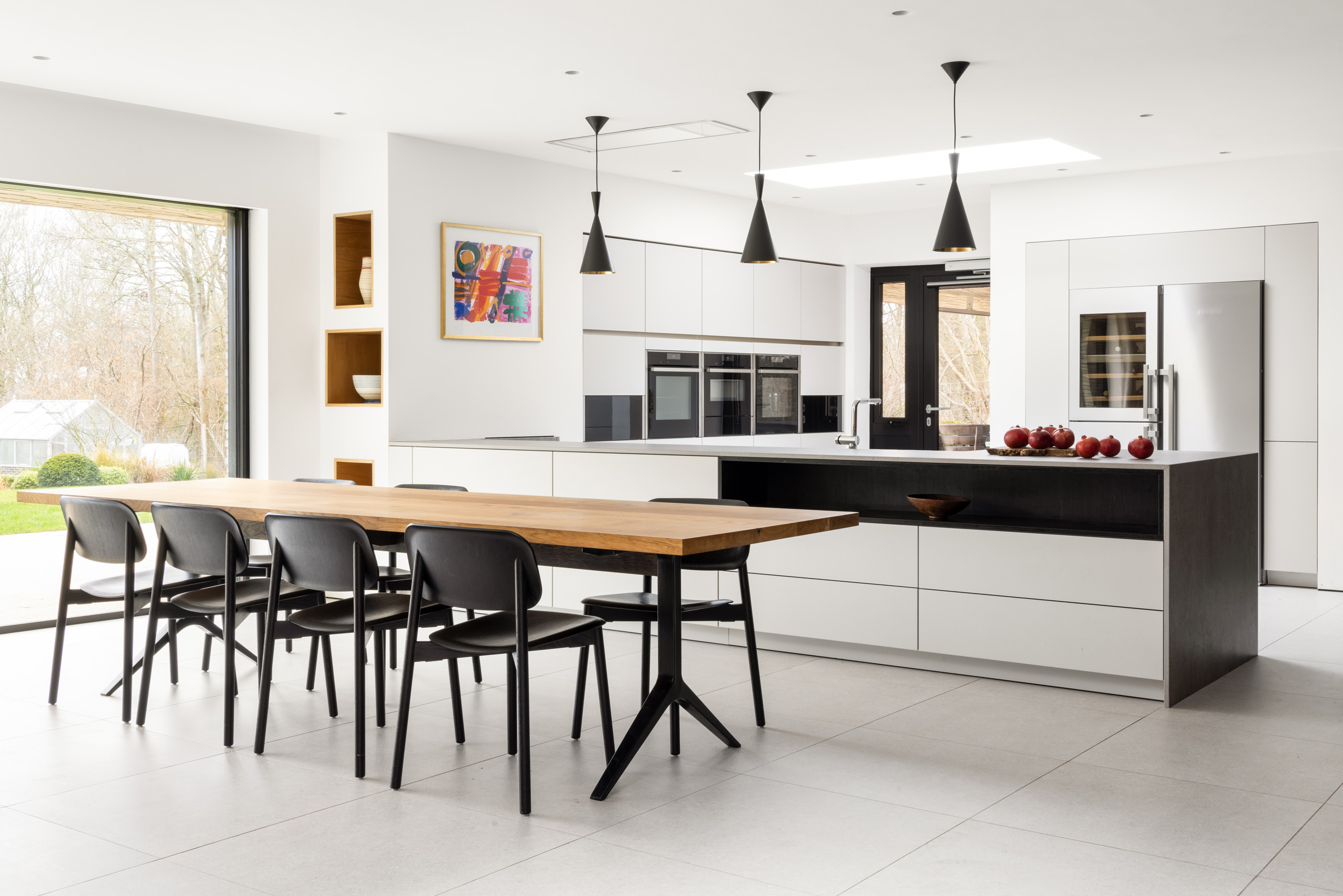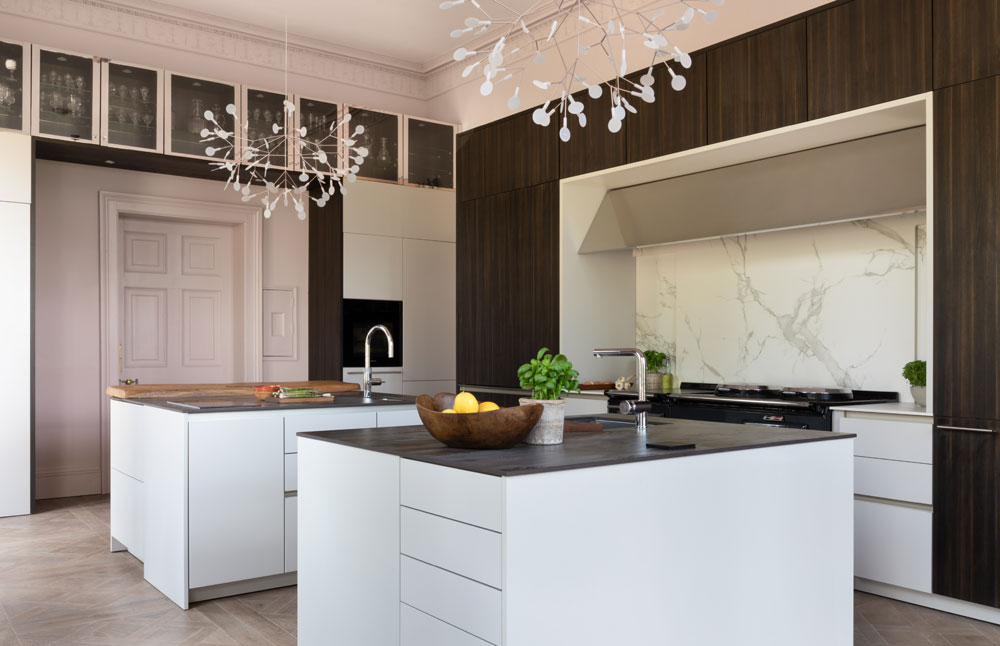 Layering textures and materials
Definition, focus and ambiance
Combining colours, materials and textures is a dominant trend that will continue to increase in popularity.
Our designers use an expert blend of modern cabinetry, natural stone, concrete-effect worktops, eco appliances, sleek materials and finishes to create a contemporary look in a range of both period and modern properties. We are confident that the trend of using slatted wood walls in darker tones to provide further textural contrast and definition will expand further in 2023.
Click on the button to access your FREE Kitchen Planning & Budgeting Guide
Technology & Small Appliances
Homeowners want appliances that allow them to cook healthy meals such as built-in steam ovens. We are also seeing a huge increase in the demand for smaller appliances that allow tasty meals to be cooked quickly in technology such as Air Fryers or Thermomix.
Not only are these types of appliances more energy efficient, but they ultimately allow homeowners to prepare family meals in a shorter amount of time than conventional ovens, reducing energy bills and increasing convenience.
To accommodate for these smaller appliances being used regularly in kitchen spaces, we are increasingly designing dedicated storage space. These smaller cooking appliances can then be used regularly and stored away neatly in cupboards with pocket doors, pantries or a bespoke pull-out drawer to ensure kitchen spaces remain tidy and uncluttered.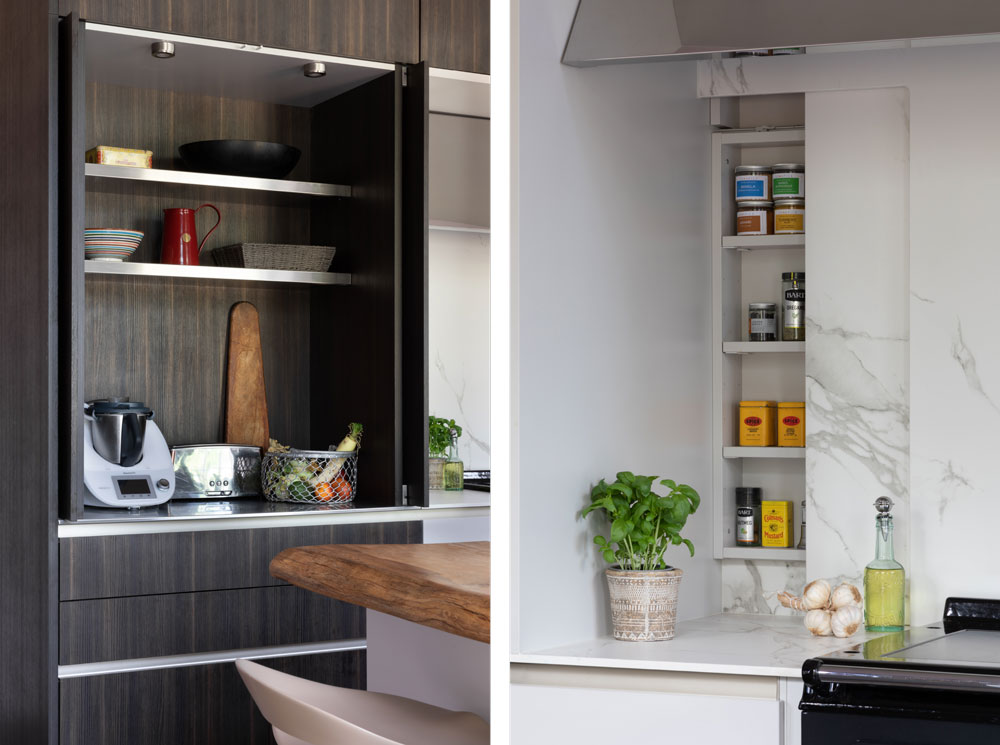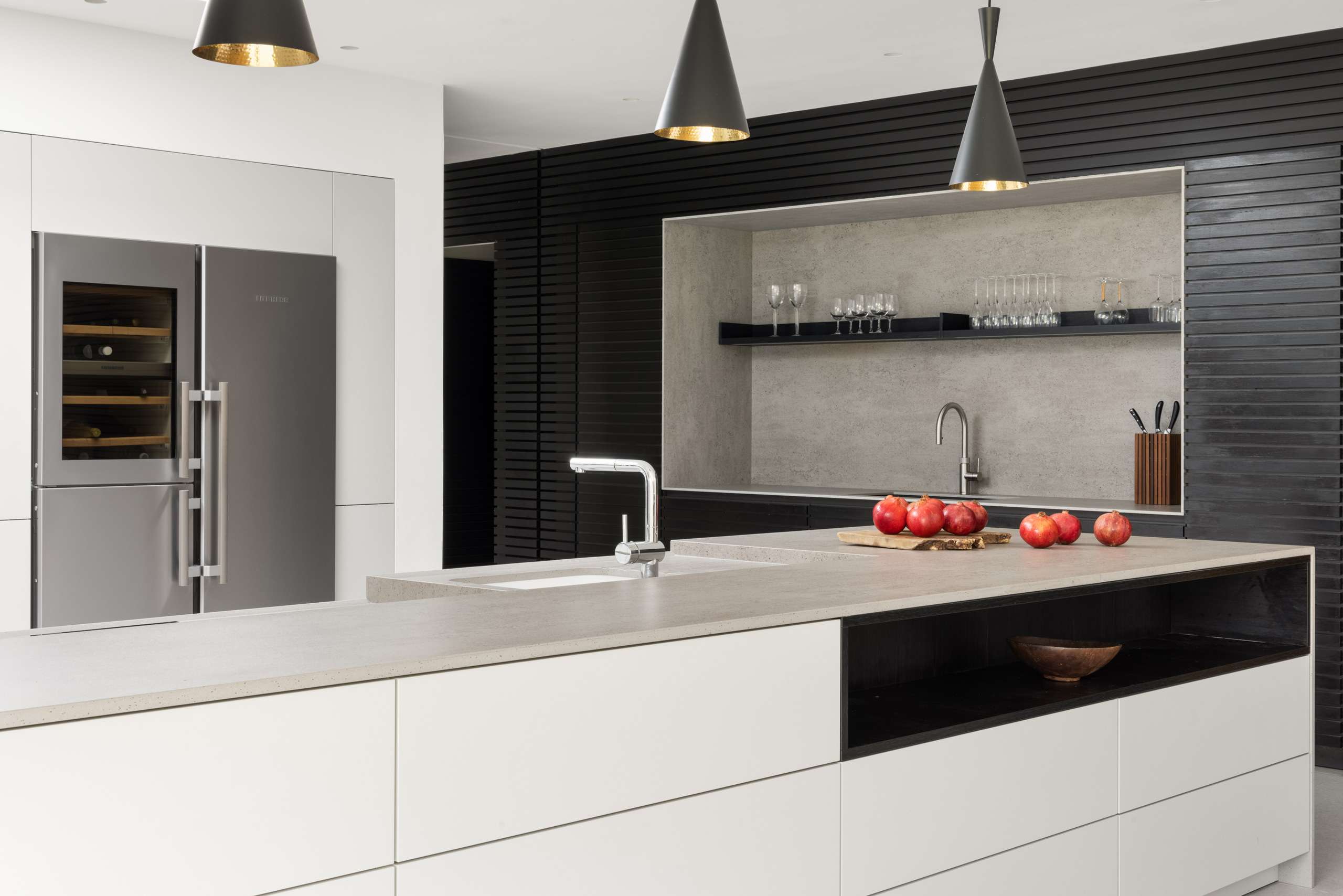 The dominance of metal finishes and textures
Bold yet practical metallic touches
Recent product launches reflect the trend of using different metal finishes and textures in kitchens such as cabinetry handles, taps, wall finishes, appliances, lighting, shelving and accessories that create interest and design details in the space.

"By incorporating different textures, materials and features we bring individuality, personality and interest to kitchen designs, creating atmospheres which are perfect for our new way of living."
Keith Myers, Director of The Myers Touch
VIEW OTHER TREND SETTING KITCHENS
Perhaps you'd like to browse more of our completed high end kitchens for further inspiration and to see some of these trends in use.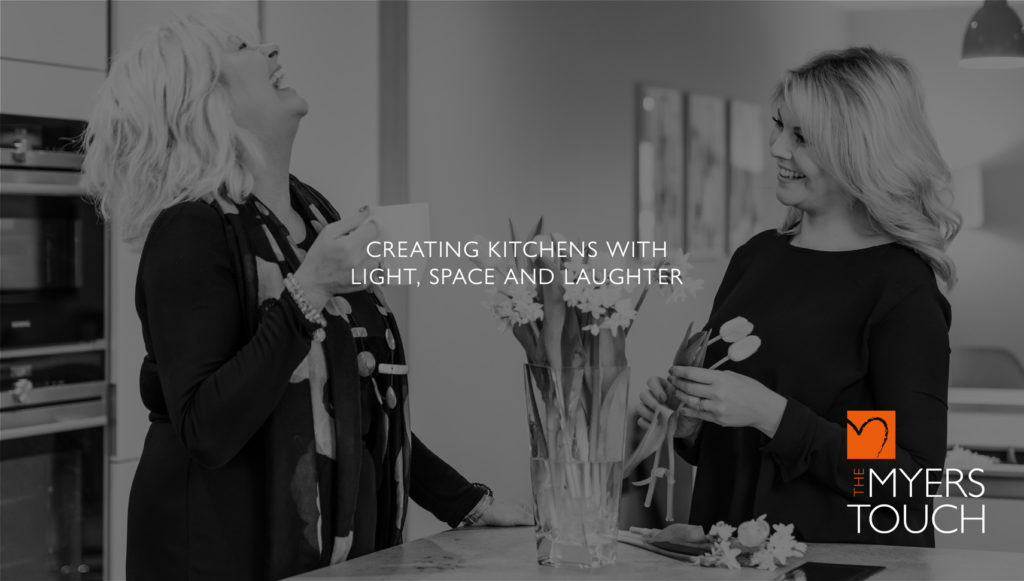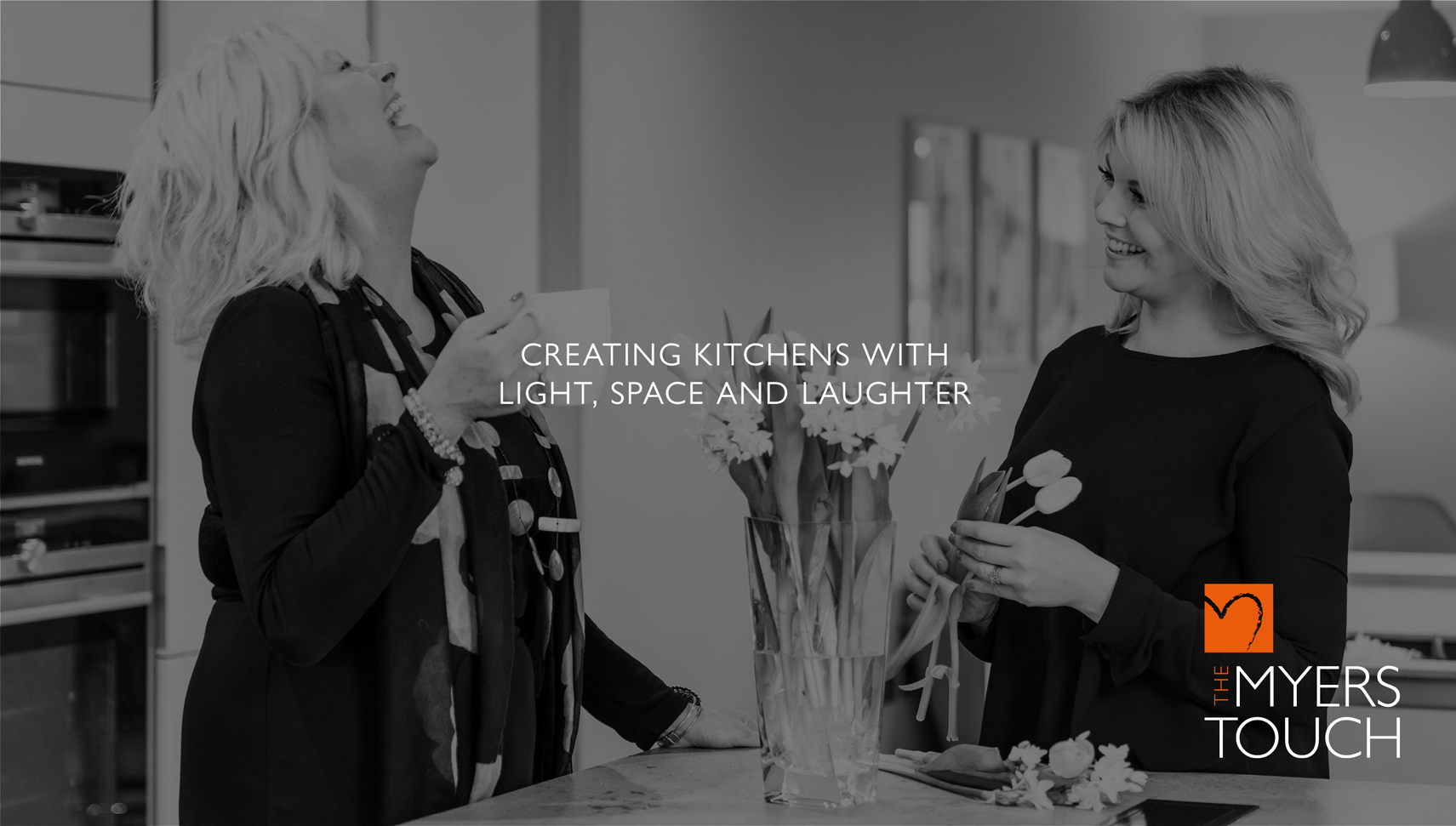 We reveal our design philosophy, process and values.
READY TO DISCUSS YOUR KITCHEN PROJECT?
Click to enter your details so we can hear your ideas and help you on your kitchen design journey.