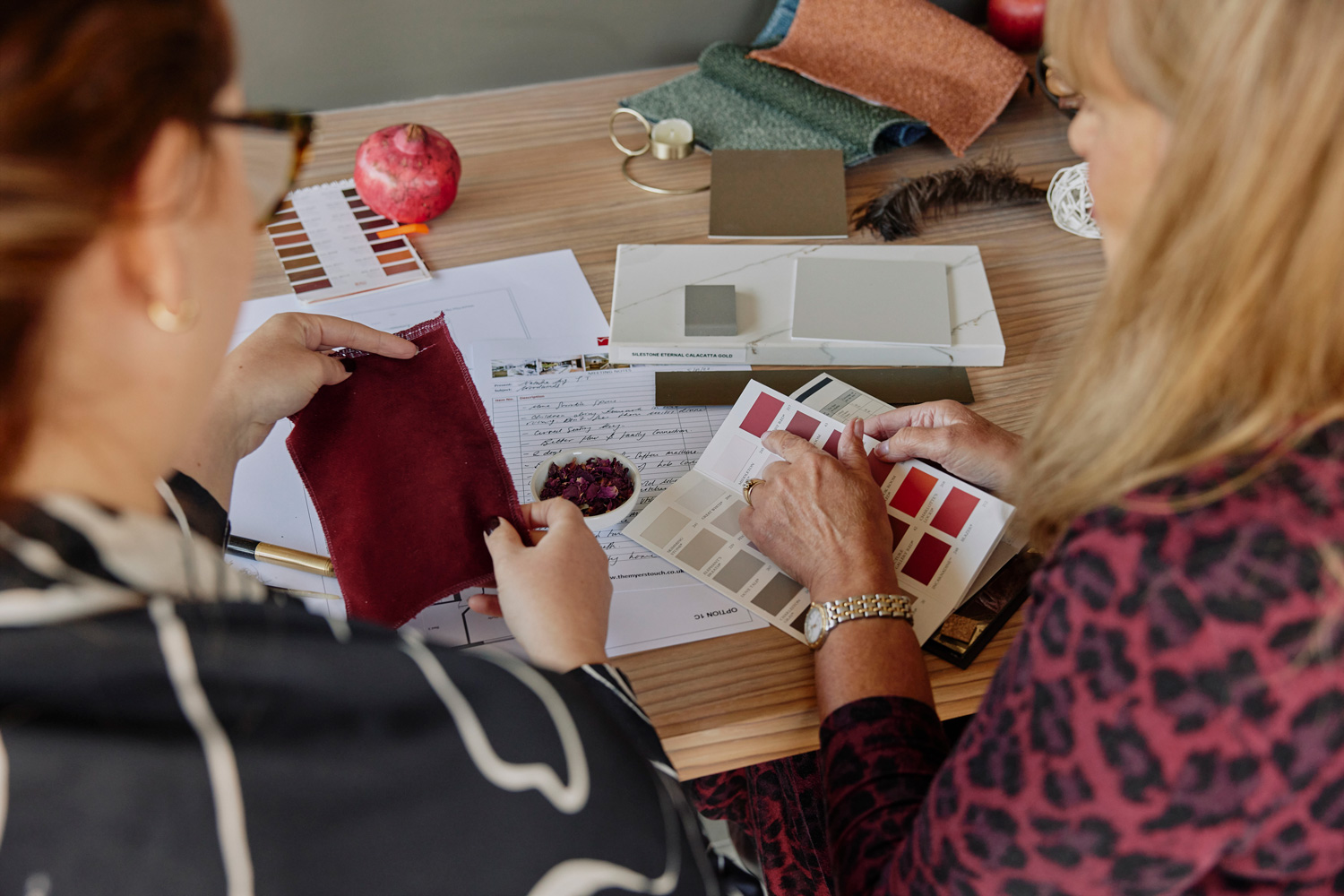 The approach we use for every project is the same for all clients, however each outcome is entirely unique. We take our time as we guide clients through our special approach to identifying and understanding what an exceptional luxury kitchen space would be for them.
Our approach follows three specific steps, each one has a different function and service level options according to your needs.
Unlocking expectations and desires
Each of our clients have different expectations and desires. The size and shape of the room will vary, as will the budget and outcome required. 
In order for us to help you best, our Discovery Process will enable us to ask the appropriate questions during your Design Consultation and focus on your particular needs and requirements. With many years of qualified experience we are used to the diversity and complexity of creating a new kitchen living space that will not only look fabulous but offer you the very best use for your space. Through open dialogue, careful listening and expertise we use a process of consultation, design and discussion to present ideas and solutions that express your unique style in line with your specified budget.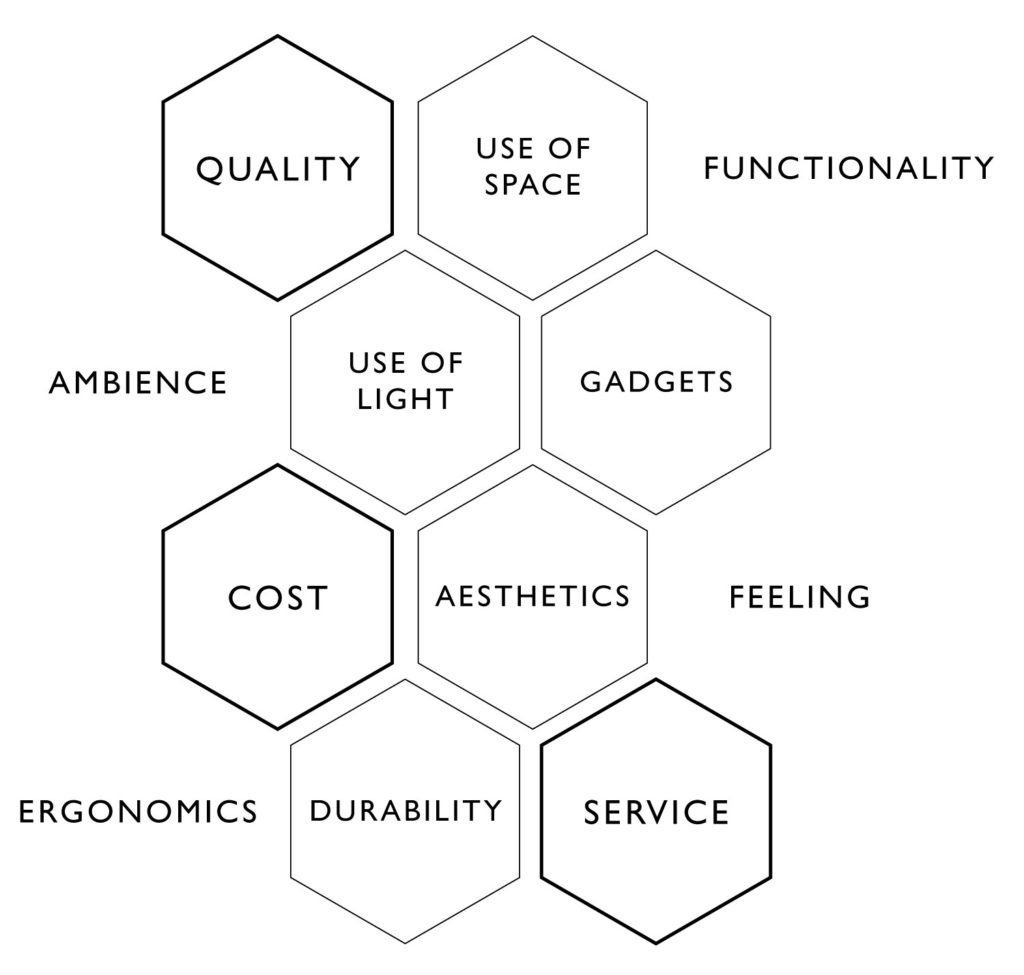 We will take time to talk through the many aspects of your kitchen. This time will pass quickly as there is so much to discuss and you will come away energised and excited about the kitchen living space we will be designing for you. 
WHICH SERVICE IS BEST FOR YOU?
It may be that during our Discovery Process and Design Consultation you recognise that you require a more radical evaluation of the architectural space and flow, rather than a straightforward kitchen design.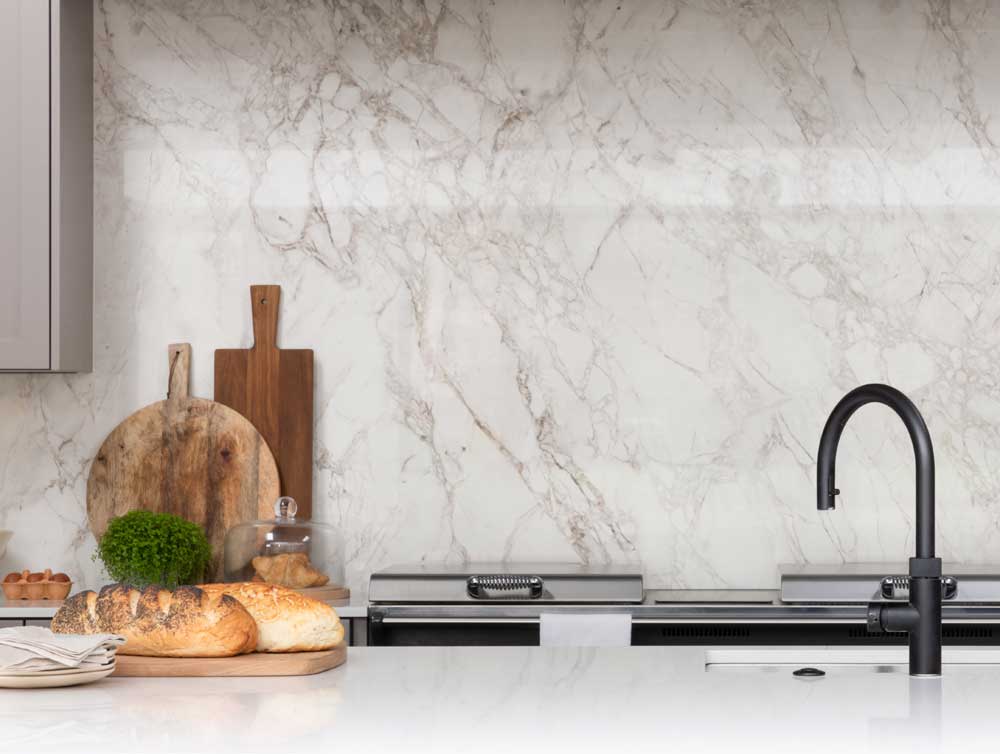 This service translates your brief into a unique and exceptional kitchen design proposal. Inclusive of our interior design service to further enhance your kitchen.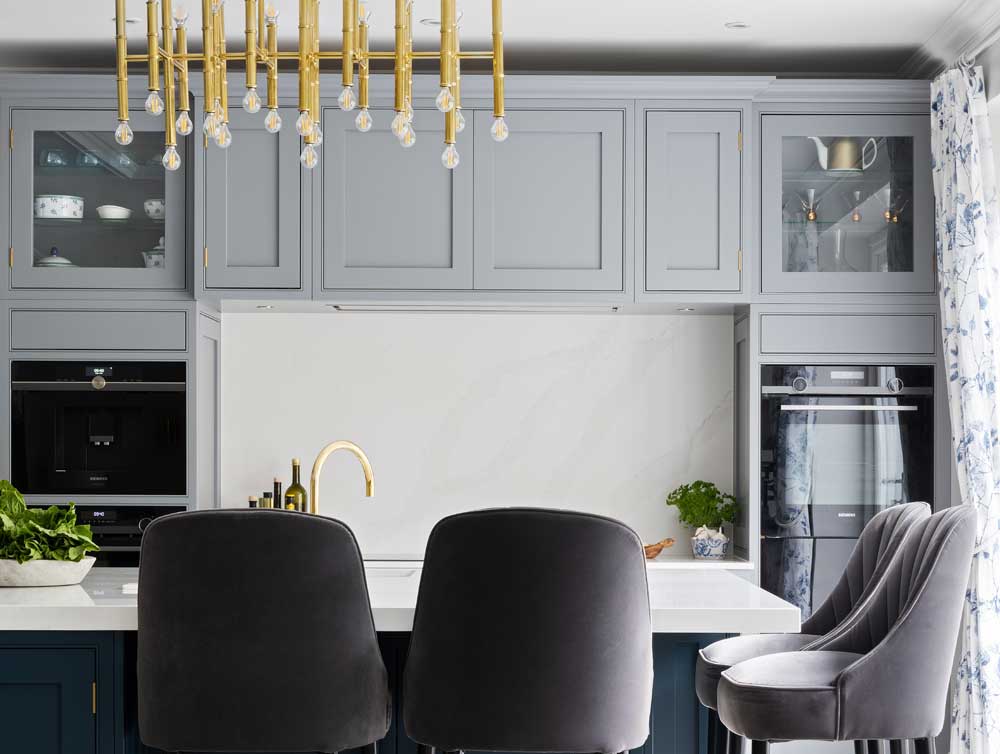 SPATIAL
ARCHITECTURAL DESIGN
Our spatial architectural design service transforms your kitchen and living spaces, ensuring the flow and layout of your home works effectively for you.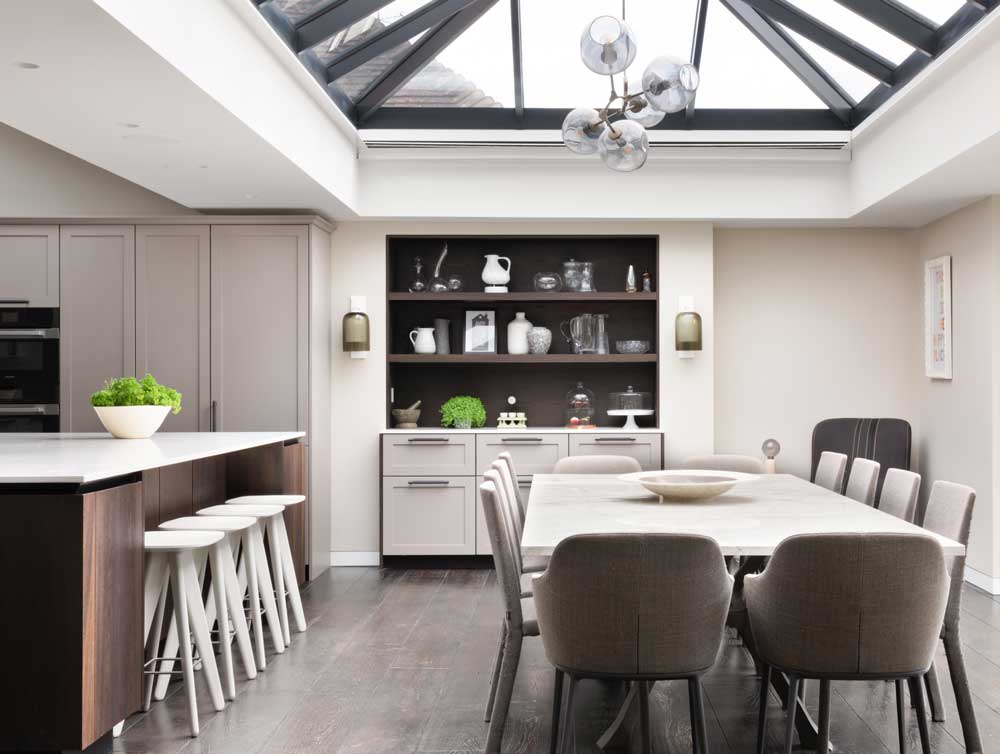 SIGNATURE
Architectural design
Our all inclusive Signature service will challenge and transcend all and any limitations of your space, and change the way you feel and live in your kitchen living space.
Your designer will take you through a comprehensive design proposal which has been tailored to the results of your Discovery Process.  This may include multiple design options if the space allows.
Each element of the design will be talked through with you in detail and the preferred design will be shown in a 3D render. Any adjustments discussed will be re-costed for your approval.
Once you are happy with your proposal and a deposit has been received, we provide full technical drawings including plan and elevations with Service notations for your builder if it is part of a larger project.
Review existing plans
Design visuals
Design revisions
Full costings
Review existing plans
As a starting point we begin with a review of your existing kitchen space, or of the architect's plans if you are embarking on an extension or new-build. Understanding the dynamic of your space is a very important first step to ensuring the space is utilised to its optimum in terms of aspect, flow, use of light and connectivity with other rooms. At this point it is useful to know whether there is scope to make architectural adjustments such as the repositioning of a door or window, or the addition of a roof light; it is always best to explore these options early to ensure you get the best from your new space, so do make contact with our designers as early as possible.
Design visuals
Design revisions
Full costings
Building the dream, install and aftercare
All of our fitting team are skilled craftsmen in their own right. Accredited to fit the high-quality products we recommend for our clients. Your designer will continue to be in regular contact throughout the build phase, checking on progress and making sure you are happy with the proceedings. After installation, we will hand over your kitchen and will run through all of your appliances.
Warranty paperwork will follow once your project is complete.
LEVELS OF SERVICE FOR INSTALLATION & MANAGEMENT
We provide a range of installation and Project Management possibilities depending upon your requirements and our availability.
Dry-fit only
Building works
Plumbing & Electrics
Full turn-key project management
Dry-fit only
In the majority of instances a kitchen will be supplied and installed as a 'Dry-fit'. This means we will supply a co-ordinated kitchen drawing (service drawings) as a guide to the loading and location of services required. The Mechanical and Electrical Contractors (employed by others) will remain responsible for the design and coordination of electrical and mechanical installations with full regard for service voids provided behind units, and connection locations.
Building works
Plumbing & Electrics
Full turn-key project management
ADDITIONAL INTERIOR DESIGN
All our service levels, except for the free kitchen planning service, benefit from our interior design service and particularly for those who have not already engaged an Interior Designer.
Our interior design service helps solve all the questions around the aesthetics of your kitchen living area, from choosing a great piece of art to the upholstery for a family banquette. Our team will help you create a complimentary setting for your kitchen with a cohesive design scheme including paint colours, wall coverings, flooring, and assist with selection of furniture and fabrics. A basic lighting plan will also be prepared.