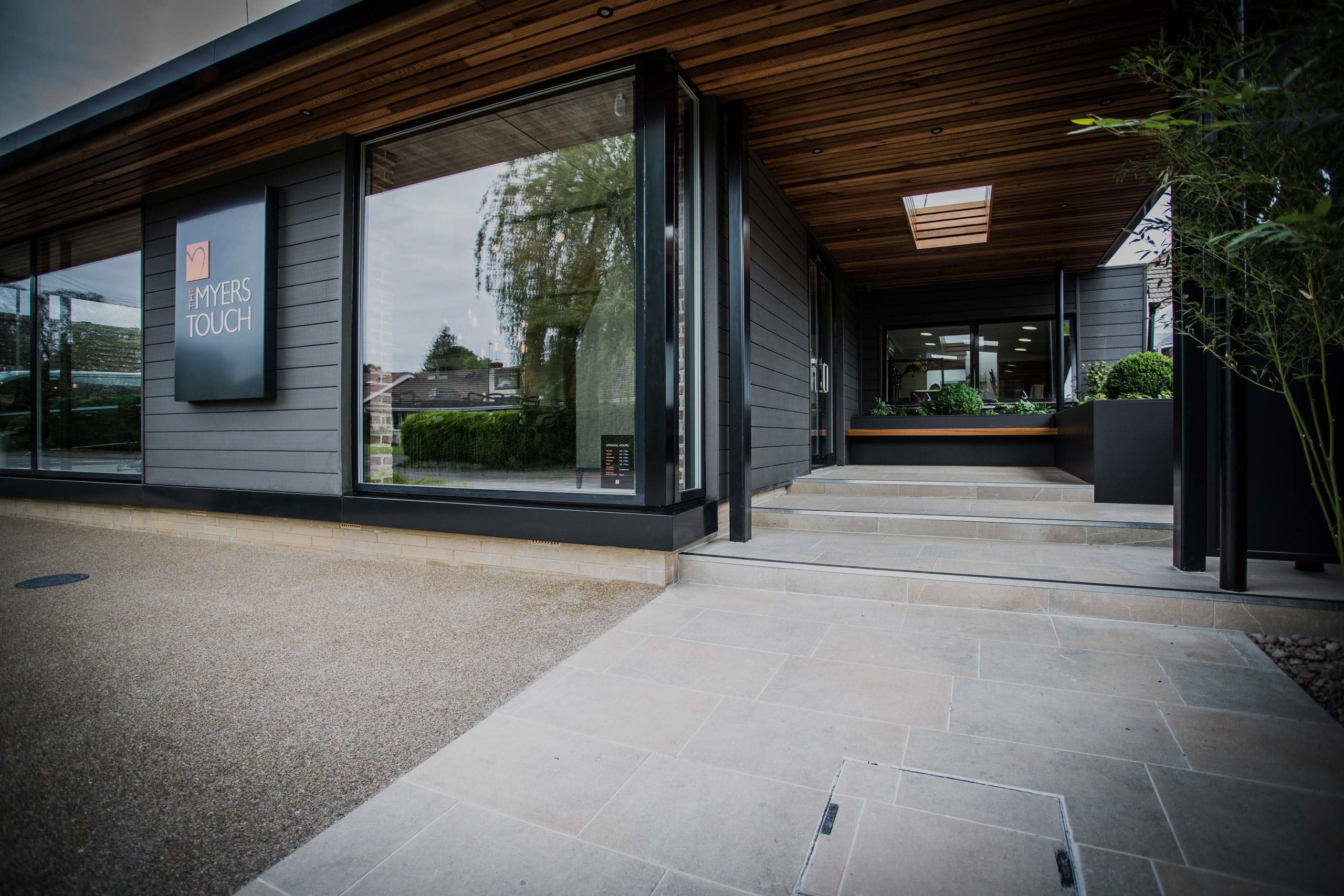 Our kitchen showroom near Winchester offers a glimpse into the world of The Myers Touch, displaying state of the art kitchen living spaces and a creative resource centre. We invite you to come and be inspired. 
You will find our kitchen showroom in a semi-rural location in the Hampshire countryside, just on the edge of Winchester. Ample parking is available outside and visits are by appointment. We prefer to give visitors exclusivity in our showroom to allow them to relax, spend time with one of our design team and have the whole showroom to themselves whilst they discuss every detail of their new kitchen living space. A warm welcome is a priority and we will have drinks and refreshments ready for your arrival. Book your appointment now.
As with all the kitchen living spaces we create, our contemporary luxury kitchen design showroom is the perfect space for creating community. We run events in our showroom throughout the year covering a variety of topics. Register your interest or find out what events are running on our Events page.
READY TO TALK THOUGH YOUR
KITCHEN PROJECT?
Have a look at our inspiring kitchen projects or visit our Instagram account. Read about the latest trends we are seeing in high end kitchen design and find out about the finer details of some of our luxury contemporary kitchens and living spaces in our moodboards.